Ugandan climate activist Vanessa Nakate–cropped out of a news conference photo at Davos, Switzerland–says she now understands the meaning of the word, "racism." The AP initially defended the crop to focus more on Greta Thunberg and to remove a building behind Nakate. It issued a second apology and will focus on diversity training.
Nakate and other activists, including Thunberg, were photographed at the World Economic Forum on Jan. 24.
Sally Buzbee, executive editor, said the AP regretted the error, adding diversity and inclusion will be one of the organization's top priorities.
Thunberg supported Nakate, reportedly stating: "You didn't just erase a person. You erased a continent."
The Guardian published a video in which Nakate spoke about how the crop affected her.
In the video she states: "This is the first time in my life that I understand the definition of the word 'racism.' And they have the guts to change the photo rather than give an explanation or apology. Does this mean that I have no value as an African activist?"
Soon after the photo was criticized on social media, the AP issued an apology, stating:
"As a news organization, we care deeply about accurately representing the world that we cover. We train our journalists to be sensitive to issues of inclusion and omission. We have spoken internally with our journalists and we will learn from this error in judgment."
Several viewers questioned the tone of the apology. Later, the AP later agreed with that assessment. Buzbee then issued a more personal apology: "Vanessa, on behalf of the AP, I want to say how sorry I am that we cropped that photo and removed you from it. It was a mistake that we realize silenced your voice, and we apologize. We will all work hard to learn from this."
From a media ethics perspective, the AP employee who cropped the photo may have been focused on Thunberg as a worldwide celebrity rather than as a climate activist at a shared news conference. The building was not a distraction from a news perspective; the cropped photo deleted an important source in the photo, Nakate, and gave the false impression that only four people spoke at the news conference.
In this case, the camera captured reality; but the crop skewed it, triggering questions about racism, not only from social media but from Nakate herself.
News executives also must understand how to deal with errors of this magnitude. Any mistake, intentional or unintentional, should result in an apology in sincere rather than defensive tone. When any error involves the specter of bias or racism, that is cause for alarm, necessitating conscientious apologies followed by diversity training to prevent similar errors in the future. While training is vital, hiring more journalists and photographers of color should also be made a priority.
According to the Pew Research Center,  a mere 7% of newsroom employees are black while 11% of all U.S. workers overall are black. The percentage rises to 12% in local television newsrooms. Only 6% are news directors, up from 2% in 1995.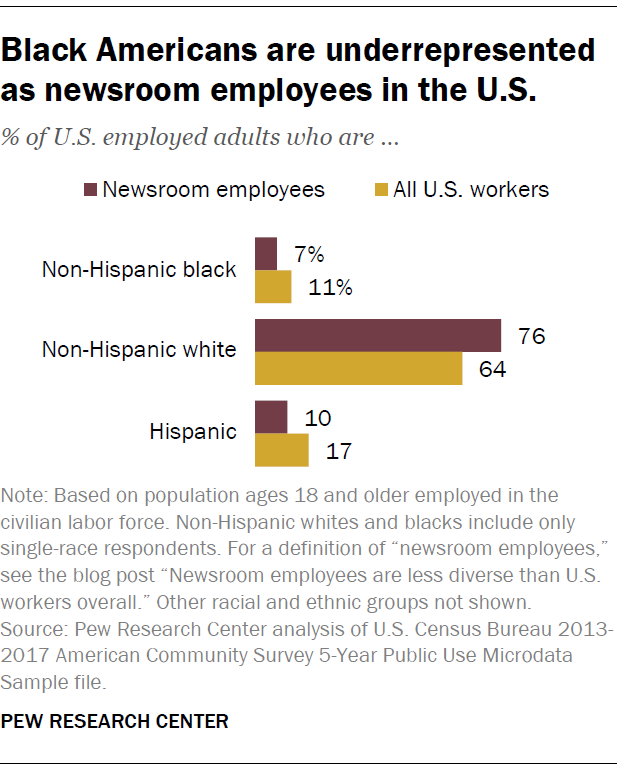 Living Media Ethics has chapters on bias, racism, diversity and inclusion in addition to a chapter on fairness and apologies.